Energy Efficient Homes Cardiff
We understand that choosing double glazing for your home is a major decision. It's an important, lasting investment in your property. With fuel costs rising you need to choose double glazing that will make your home as energy efficient as possible; purchasing energy saving windows could make your home up to 20% more energy efficient.
What is energy rating?
The British Fenestration Rating Council (BFRC) was set up by the government to improve the energy efficiency of buildings and create energy efficient homes throughout Britain. They have developed an energy rating system to assess the energy performance of residential windows, helping customers to make a clear choice about the windows and doors they are purchasing for their energy efficient homes. Any windows or doors that you purchase should have a BRFC sticker on to prove that they comply.
One of the most common logos recognised by customers who seek to have energy efficient homes is that of the energy saving trust. They endorse products that are rated as "B" or above. This is the same scheme that is used for other products such as white goods, home insulation and boilers. Once again when buying your energy saving windows and doors you should check for this sticker on your frames.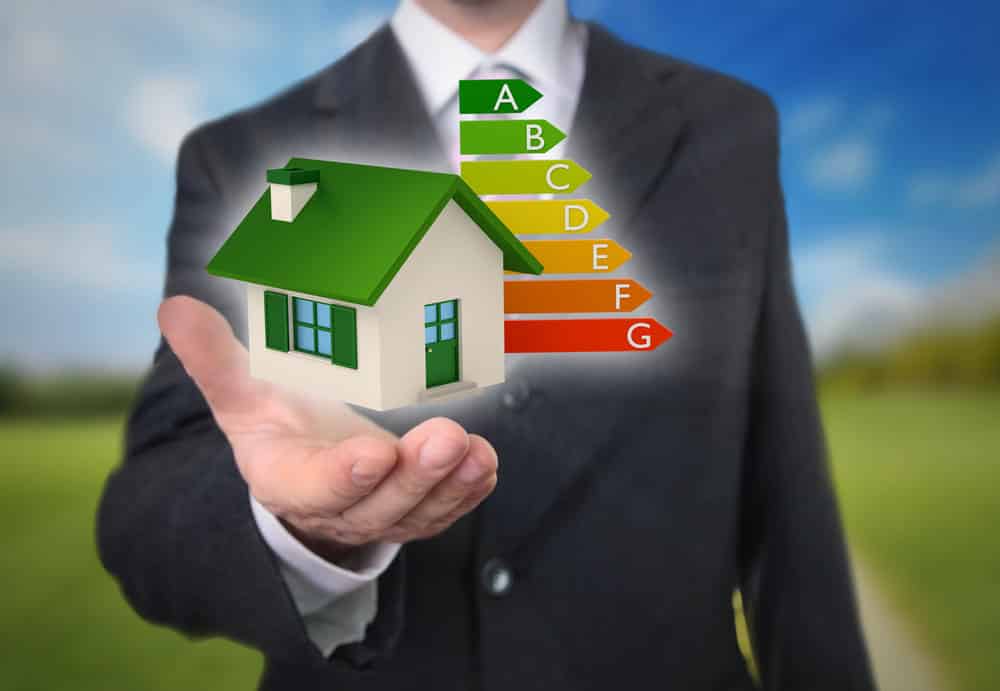 What else should I check for when choosing energy saving windows for my home?
Glass
Energy saving windows should be made with low emissivity glass (low-e). This is a specially coated glass that reflects the heat back into the room instead of it escaping through the window. Low-e glass is three times more energy efficient than standard double glazing.
We are proud to supply all of our windows and doors with planitherm glass at no extra cost. Planitherm is one of Europe's best selling high performace glass available today.
In Between
Another question to ask any double glazing supplier is whether your frames are gas filled. The doors and windows of energy efficient homes can be filled with a variety of gases to make them more energy efficient, including argon, xenon or krypton. Our energy saving windows and doors are argon gas filled as standard.
Spacer Bars
These are positioned around the inside edges of energy saving windows to keep the two panes apart. Check that your frames contain "warm edged spacers", these are the most energy efficient available. All of our windows and doors are made with warm edged spacers as standard, and these are an important addition to all energy efficient homes.