uPVC Bi-Fold Doors Cardiff
uPVC Bi-fold doors have become a very popular choice for Cardiff homeowners. A fashionable set of folding patio doors can create a natural extension from your home through to your garden, changing the way that you use the existing space in your property.
Whether you wish to add more light to a room, make better use of your outdoor space, or simply improve the view, bi-fold doors from Inspire Windows are the perfect replacement for your existing patio doors.
Beautiful Aesthetic
Our uPVC bi-fold doors have exceptionally slim sightlines which offer a sleek and stylish aesthetic that complements any type of property. The narrower frames and concealed hardware allow for a broader expanse of glazing, which in turns provides a more attractive aspect and an increase in natural light entering your room.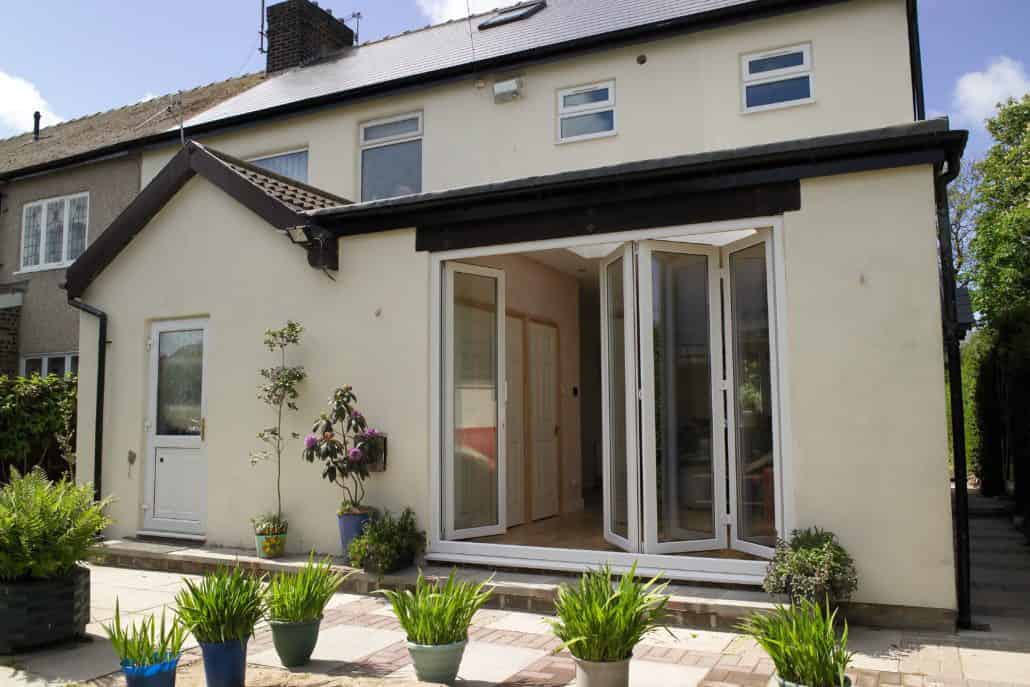 Customisable
Our double-glazed folding doors allow you to have the doors wholly or partly open, making them suitable for rooms of any size. Inspire Windows can install bi-folding doors to a maximum of 7 panes and in a number of various configurations. For example, you can choose which pane will be the master leaf, and you can have that on either side or in the middle.
You can also choose whether the door opens inwards or outwards. With all these combinations you can be sure that you will have the perfect bi-fold doors for any style of property.
Finishing Touches
Our beautiful uPVC bi-fold doors are available in a range of superb colour finishes. From classic white and anthracite grey to wood grain finishes including rosewood, mahogany and Irish oak. With the option of dual colour bi-fold doors, you can perfectly match the exterior aesthetics of your home while seamlessly blending in with the interior decoration.
Thermal Performance
When you choose Inspire for your bi-fold door installation, you can benefit from the exceptional energy efficiency of our uPVC bi-fold doors. The cleverly designed profile incorporates a multi-broken chamber that traps pockets of air to create a thermal barrier.
Along with the energy efficient glazing units, you'll find that the heat retention of your home is improved, providing you with outstanding thermal performance. The follow-on benefit of this is the increased efficiency of your heating system.
By being able to reduce the energy, it takes to heat your home and keep it warm you'll soon find that your energy bills will also fall. Enjoy your beautiful new bi-fold doors along with the knowledge that you'll be saving money on your heating costs while minimising your impact on the environment.
Weather resistant
As well as enjoying the extra space that these door offer when fully opened in the summer, they will also provide excellent protection against bad weather in the winter months. Our bi-fold doors include durable weather seals and have been rigorously tested to ensure that they can stand up to even the worst of the British weather and exceed British standards.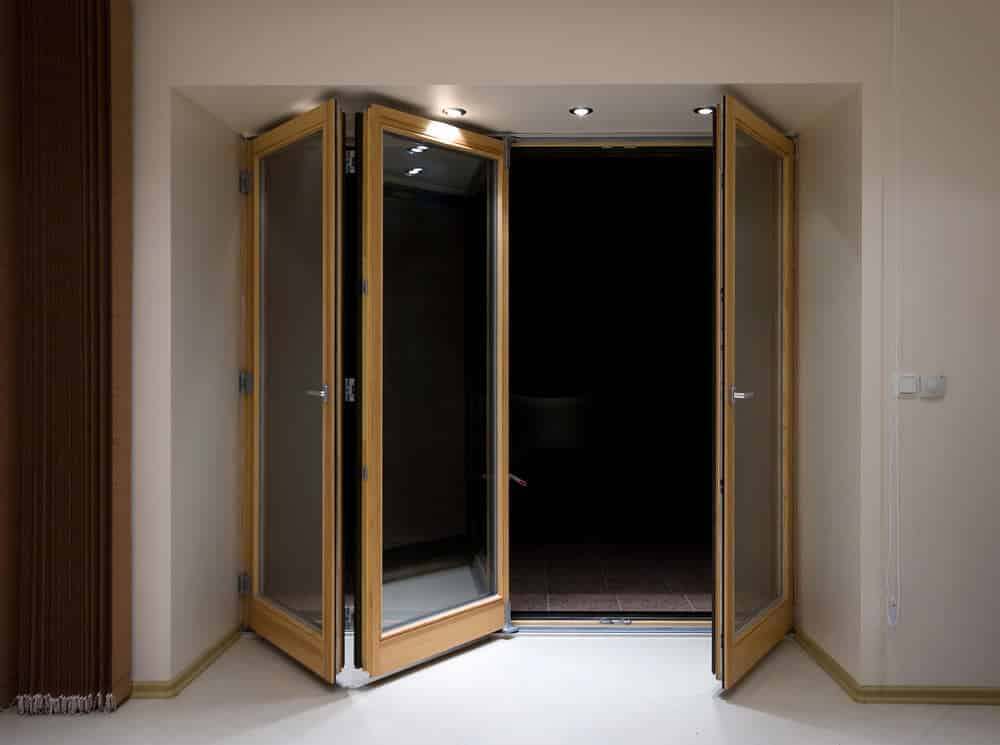 Security
On top of providing a stunning, stylish look, these state-of-the-art bi-fold doors also offer fantastic protection against potential intruders. The innovative slim profile design is resistant to force entry while advanced locking mechanisms from global leader Yale provide excellent protection for your family and home.
Expert installation
When you choose Inspire, you can be guaranteed excellent standards of workmanship and installation. Our professional experts have the experience and knowledge to ensure your installation is completed efficiently and effectively. Leaving you to enjoy your new home improvement for many years to come.
uPVC Bi-Fold Door Prices Cardiff
We offer incredible uPVC bi-fold doors to homeowners in Cardiff, Newport, Penarth, and throughout the Vale of Glamorgan. Why not get in contact with us to discuss your bi-fold door requirements. Start your free online quote below.
You can send us a message via our online contact form, book an appointment or drop us a line on 02920 734573.
Start Your Bi-Fold Door Quote