Aluminium Sliding Doors Dinas Powys
At Inspire, we can offer Origin aluminium sliding doors for your Dinas Powys home for less! As a trusted, local installer, we can give you a brand-new entrance without giving you any more stress. With us, you won't have to pay high travel costs or any unnecessary premiums. Instead, you'll get low prices from a friendly installation team who'll fit your new aluminium sliding doors made-to-measure.
With these doors, you could transform your living space for good. Aluminium sliding doors function on an in-line slider, meaning you can push them to open the whole door. From there, you'll get a wide-open entrance to the outdoors, and your home will feel more connected to nature when the doors are closed too. Origin's slimline aluminium frames and our full double glazing ensure light can flow through your home.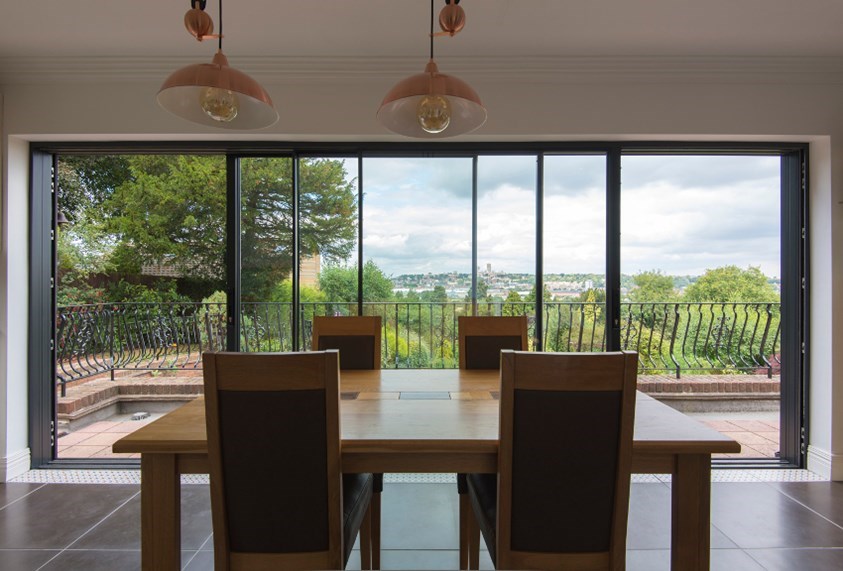 ENERGY EFFICIENT ORIGIN SLIDING DOORS
One of the crucial benefits of our aluminium sliding doors is that they can save money inside your Dinas Powys home every day. With Origin's aluminium profiles and our advanced double glazing, these doors can insulate your home throughout the year. Our doors give your home a new thermal barrier, keeping warm air inside and protecting it from the cold outside.
We're proud at Inspire of our aluminium sliding doors, which can meet and exceed the current Building Regulations standards. Our doors achieve U-values of 1.4, a market-leading figure, thanks to the polyamide thermal break system in Origin's profiles. As a result, you could save money on your bills for years to come and even decrease your carbon footprint!
Professional Installation
At Inspire, we take pride in being a valued member of the Dinas Powys community. We want to retain that for years to come, too, which is why we always strive to meet the highest possible standards of quality and service with all of our door installations. When you choose aluminium sliding doors from us, you can be sure our team will treat your Dinas Powys home well.
We'll work around your schedule as much as we can, reducing stress and hassle. Our team will test every component of your sliding doors to make sure they operate smoothly and will do for decades. And, with our qualified team, you'll get a made-to-measure installation of bespoke aluminium sliding doors for your Dinas Powys home. It's that easy to enhance your home with Inspire!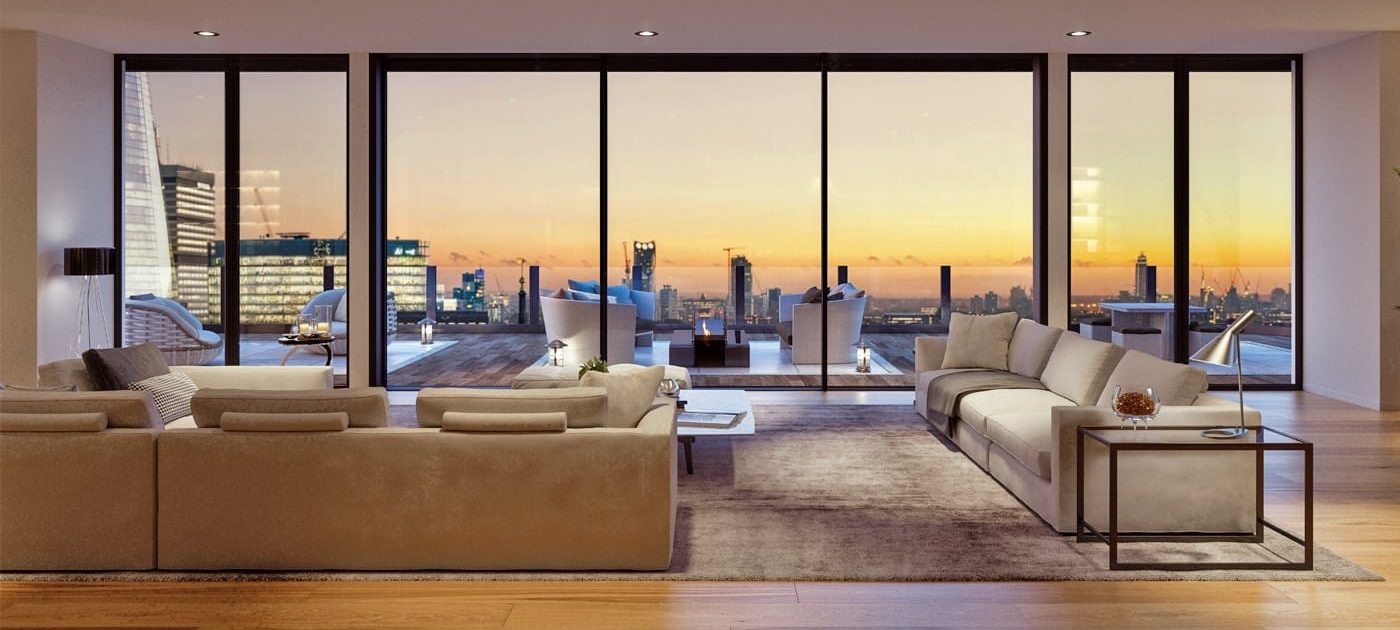 Robust Origin Sliding Doors
With Origin's aluminium sliding doors, you'll make a robust addition to your Dinas Powys home. You'll get profiles with premium-grade aluminium which is both strong and lightweight. Because of this, your doors will be impact-resistant, helping you secure your home. Origin also join your doors' glazing and frames together through structural bonding to reinforce the design even more.
Not only that, Origin's sliding doors feature toughened glazing. Because of this, the glass won't be as likely to break as a result of sudden impacts. However, it also makes your doors less prone to condensation which could lead to stress or pressure fractures. And, as the doors fit neatly into a jamb, they'll keep their strength while offering you stunning views and sleek sightlines.
Customisable Design
At Inspire, we want to help you create a home that inspires you. So, when you invest in our aluminium sliding doors, we give you all the tools to let your inspiration guide you. You'll be able to design our doors from the ground up, creating a unique entrance for your home. Our range of customisable options gives you more ways than ever to build a bespoke door for your home.
Find inspiration in our range of glazing options, our hardware designs including sleek handles, and even in our colours and finishes. Working with Origin means we can offer their aluminium sliding doors in endless RAL colours, and with the option of authentic woodgrain finishes. You can even decide on the number of panels for your doors, making them as expansive as you want them to be.
Durable Origin Sliding Doors
Aluminium sliding doors are built to last for your Dinas Powys home. With wooden and uPVC doors, you might not get as many years out of them as you'd like. Doors with timber frames can crack, twist and warp in bad weather conditions, causing the designs to eventually fail. uPVC doors can also begin to wear down after two or three decades, leading to repair costs or even replacing the design.
However, Origin use premium-grade aluminium in their sliding doors to make them last for your Dinas Powys home. With our doors, you could keep them performing for your home for up to half a century. As a result, you'll get 50 years of performance from your investment. Not only that, our aluminium sliding doors don't require regular maintenance!