Exceptional Aluminium Bi-Fold Doors in Newport
Our aluminium bi-fold doors in Newport offer a large range of advantages and benefits for all of our customers looking for a luxurious and refined solution that is compact and increases the illusion of space in the home.
Your aluminium bi-fold doors will provide you with more than just peace of mind when it comes to security they will also help you to open up your home to the outdoors and reward you with increased natural sunlight exposure and easy ventilation options.
Having risen in popularity over the last few years, with aluminium technology advancement, we can create lightweight and robust bi-fold doors that can add curb appeal to your Newport home.
High End Aluminium Bi-Fold Door Design
Aluminium bi-fold doors have become a highly sought after home improvement product due to the beauty of the design and the sleek styling. They are transformative, acting as a glass wall to provide seamless access to the outdoors or to segregate larger rooms.
When closed, they continue to allow in natural sunlight and improve the thermal efficiency of your Newport home by trapping warm air inside and creating a consistently warm and comfortable environment. When open they remove any barriers from the garden and your home, neatly folding away without taking up extra space and making a stunning cohesion between the outdoors and the inside.
Manufactured to the Highest Quality by Origin
Aluminium bi-fold doors are incredibly high performance and work all year round to bring great rewards and benefits to your home. They will naturally become a focal point in the home that your family and visitors will be drawn to as they create a warm and light atmosphere to each room they are installed into.
Our bi-fold doors are designed specifically with Newport families in mind, keeping your home safe. The precision engineered aluminium bi-fold doors from Origin feature finger safe gaskets to prevent trapped fingers as well as strong door magnets. You'll be safe in the knowledge that your children and visitors will be safe from harm and that our doors are manufactured with ease of use and safety in mind.
Our aluminium bi-fold doors feature a unique free-glide roller system meaning that they open noiselessly and with ease. You can opt for ultra-low or recessed thresholds too making them suitable for wheelchair users and for pushchairs too.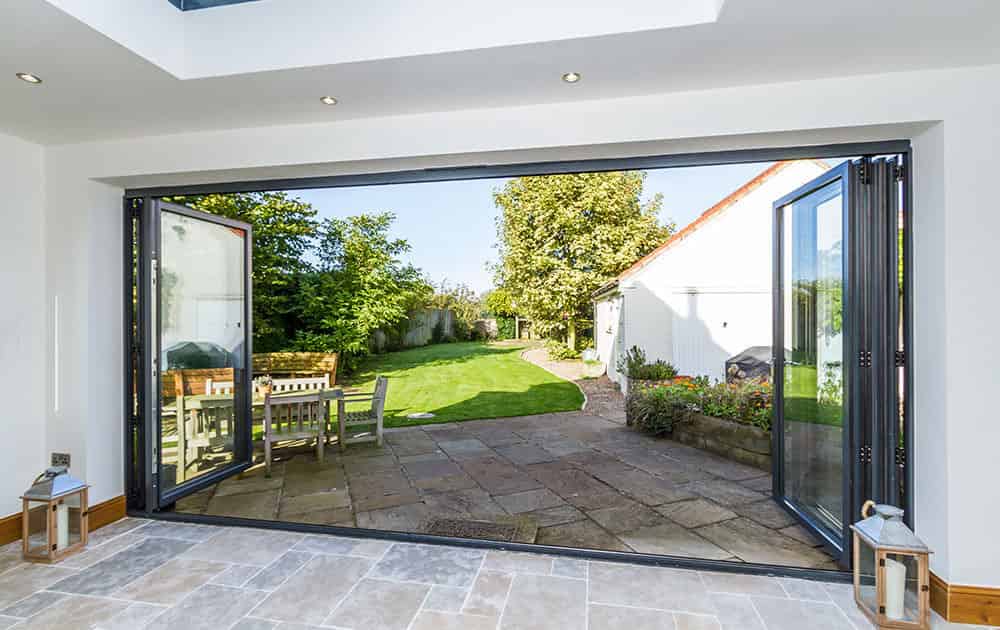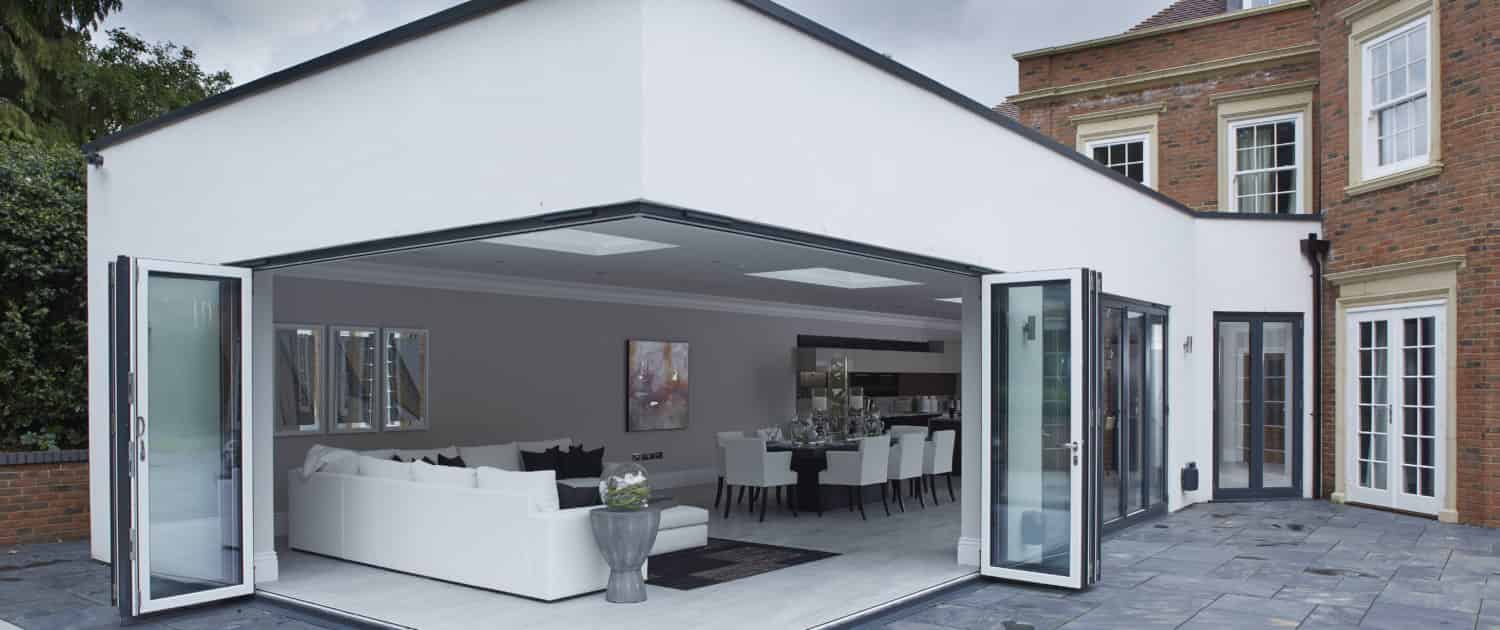 Customisable Aluminium Bi-Fold Doors
We are well aware that every homeowner and every property is different and has different tastes and style. We offer a large range of customisation options in order to create a unique product bespoke to your Newport home.
We include a 10 year manufacturer's guarantee on all of our windows and doors as well as a 10 year insurance backed guarantee as standard. Our aluminium bi-fold doors make a brilliant choice for homes that want a hard-wearing product that will stand the test of time.
You can select the number of aluminium bi-fold door panels that you'd like as well as the ideal opening and closing configuration so that it makes the most of the space available. We offer a large variety of colours and finishes in order to complement your individual taste with an extensive colour palette that is bound to please.
You're not limited to just one shade either as you can choose a colour for the exterior that will blend well with the architecture of the property and a separate colour for the interior that will complement the inside of your Newport home.
Aluminium Bi-Fold Doors Prices in Newport
We provide competitive and affordable pricing for our aluminium bi-fold doors in Newport. We only deal with the very best quality products and premium grade materials, offering our customers a cost-effective and durable home improvement solution.
You can get an instant quote using our online quoting engine or you can contact us with any questions or queries and we'll be happy to help. Our quoting engine allows you to choose products and compare prices at the touch of a button to get your home improvement project on the way.
Start Your Aluminium Bi-Fold Door Quote