Composite Doors in Rumney
Our composite doors can offer you various benefits, including custom colour choices, unmatched security and little to no maintenance. We have many more reasons why your Rumney property could benefit from our composite doors, so why don't you get in touch today and one of our expert team can give you some more information.
We appreciate that you may not be looking for a traditional uPVC door. We know that our composite doors are a fantastic alternative to complement every home while providing high functionality. Our composite doors are twice as thick as standard uPVC doors and are created using reinforced plastics galvanised with steel to create a secure and robust door.
Low Maintenence Composite Doors
Composite doors are the perfect option if you are looking for something that is both hardwearing and also low maintenance for your Rumney home. Our profiles are available in 16 different colours, with the additional option of choosing a varying interior colour if you would like. We can also offer a matching door frame colour for most of our doors, creating a seamless aesthetic for your home. 
To give you a truly bespoke experience when purchasing a door from us at Inspire windows, we can offer additional customisable finishing touches from hardware to glassware styles. Benefit from additional securities depending on how you like tour doors to function. You can select additional customised items such as; letter plates knockers ever handles, security guards, pull knobs, spy holes, hinges and numerals. Get in touch today to find out more about our excellent selection of composite doors.
Advanced Security Hardware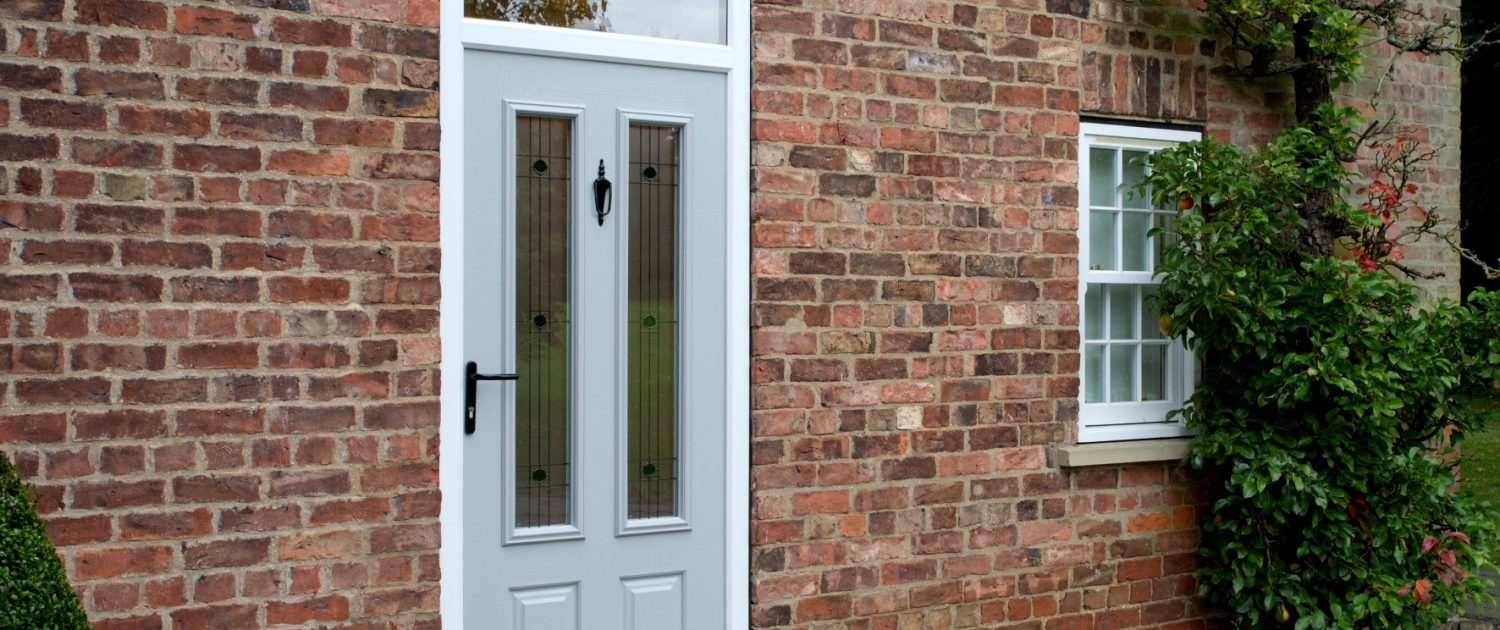 Composite Door Security To Give You Peace Of Mind
Are you aware that most household burglaries occur via a door? You can have peace of mind knowing that our quality composite doors have been tested and checked by several extensive security measures to replicate the common forms of a modern-day burglary.
We can offer you several options when choosing the security features of your composite doors. All of our profiles are integrated with Yale locking systems which are efficient and extremely high quality.
We can offer you a keyless entry option from Yale, where you can access your home via a pin, and you will have a key fob similar to a car. But, for a more traditional approach, we can provide you with a key locking system – and you will know that whatever you choose, your home will be safe and secure.
Expert Local Installers In Rumney 
You can expect only the best installers to fit your composite doors. All of our installers belong to our Preferred Installer Network, giving you peace of mind that we will only send the best to fit the best. Get in touch today to talk about your investment into composite profiles.
It doesn't have to be difficult when choosing our composite structures. We want to give you the best offering of modifying your Rumney property, and we can help you with the design process from start to finish.
Feel safe at home knowing that our composite doors are reinforced with steel and boast high multipoint security locking systems as standard. If you are looking to upgrade to superior security, we can offer various options for your composite doors.
Secure Composite Doors
Rest easy knowing that you have invested in a safe and secure option for your Cardiff home with our composite doors. They are top industry performers, using the latest technology to provide you with maximum security and outstanding performance. Our composite doors are a robust and hardwearing option for any Rumney homeowner.
Composite Doors Pricing In Rumney
Get in touch with our team of experts to discuss your needs of composite doors in Rumney. We can provide you with an extensive range while meeting top industry standards, and we would be delighted to help you find your new composite doors today.
You can get an instant quote using our online design tool to create your perfect composite door along with a free, competitive and no-obligation quote. Please take a look at what we can offer you here.