UPVC Windows in Dinas Powys
At Inspire, we can offer uPVC casement windows for homes in Dinas Powys that make a difference. Unlike wooden windows, which can grow weak over time, our uPVC designs are highly durable, fully weatherproof and thermally efficient. We also offer our windows in several configurations. You could opt for side-opening, outward or top-hung vents, and you could install them as bow or bay windows too.
Durable
uPVC is a durable material. It's fully weatherproof, meaning gaps and cracks won't emerge in the design because of wind and rain. Not only that, uPVC is scratch-resistant and it doesn't fade for decades, meaning you won't have to worry about repainting your windows either. Additionally, uPVC windows have superb strength, meaning they can make your home more secure for years to come as well.

Low Maintenance
With our uPVC windows, you can spend more time enjoying your home. With older windows, though, you often have to spend more time on them. With wooden frames or designs with only one layer of glass, problems with the window can emerge over time. As a result, these windows often need a lot of maintenance and upkeep, and the need only grows as the windows grow older.
However, uPVC windows won't suffer those issues for decades to come. With the durable profiles in our design, you won't have to worry about your windows warping, cracking or bending. Also, our high-quality colour options will stand the test of time, as uPVC doesn't fade or discolour. You'll be able to rely on your uPVC windows looking their best for 30 years or more!
Made to Measure
At Inspire, we know no two homes in Dinas Powys are ever the same. As a result, we've made sure none of our windows have to be. When you choose uPVC windows from us to add to your home in Dinas Powys, they could be unique designs. We let you design your new windows from the ground up, and we put all of our customisable options at your fingertips to make it easy.
Our professional installers will also make it just as easy to fit bespoke uPVC windows in Dinas Powys. Your installers will take accurate measurements to ensure your new uPVC windows are the perfect size. From there, we precision-engineer your new window to ensure every part of the design works as well as it should. At Inspire, we always strive to offer our customers the best.
Professional Service
You can also rely on Inspire to offer a professional service. As a local installer, we value all of our customers in Dinas Powys and the surrounding areas. So, when you need us, you can be sure we'll make you our highest priority. We can offer advice and support throughout the process of installing your new uPVC windows, from free consultations right through to completion.
We're also proud to offer lower prices for high-quality uPVC windows in Dinas Powys. We can offer our designs at such competitive prices, and with short wait times, as we're a local installer. Because of this, you won't have to cover high travel costs or unnecessary premiums to invest in our windows. You'll get a great window – and even better service – every time.
Superior Energy Efficiency
uPVC casement windows could cut down on your household costs. With our designs, you can improve your home's insulation, as our windows have advanced double glazing and air and water-tight uPVC profiles. Because of this, there's no room for cold air to get around your windows, and the dense design prevents heat transfer to keep your living space warm throughout the year.
We use multi-chambered uPVC profiles in our windows, meaning excess heat can escape through them in summer. And, when the weather turns on you in winter, our weather seals will prevent any water ingress and reduce the risk of draughts. Because of all this, our uPVC casement windows achieve a WER of A+, meaning you could save thousands on energy bills over time!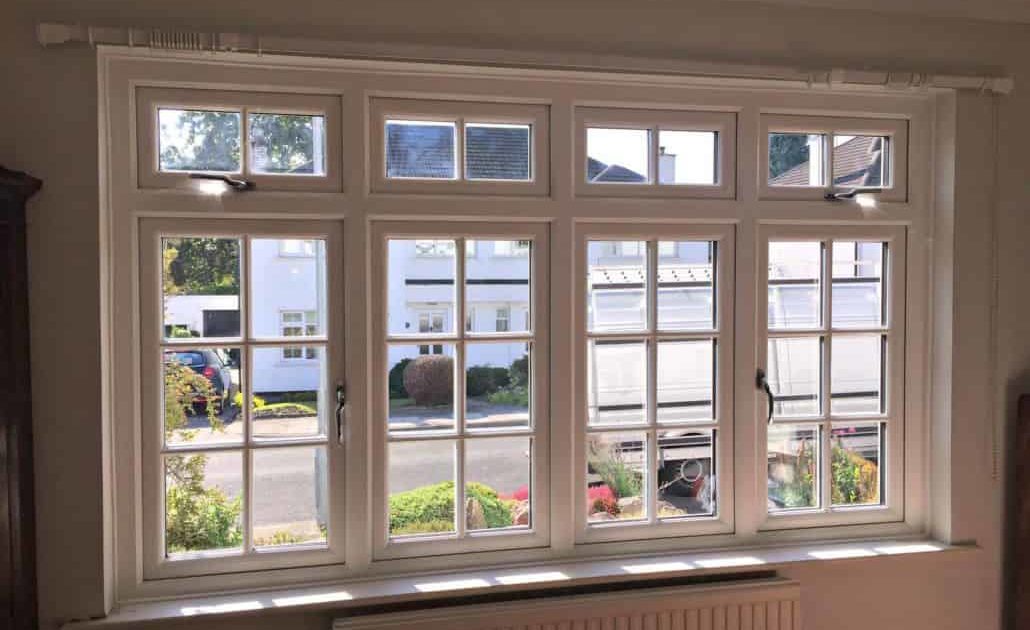 Advanced Security Hardware
9 Point Stainless Steel Locking System
Our windows can be manufactured to both high security and British Standards 7412 PAS 24 standards, demonstrating the enhanced security we're able to provide.
4x Espagnolette Locks
2x Shootbolt Locks
2x High Security Hinges
Additional Security Clip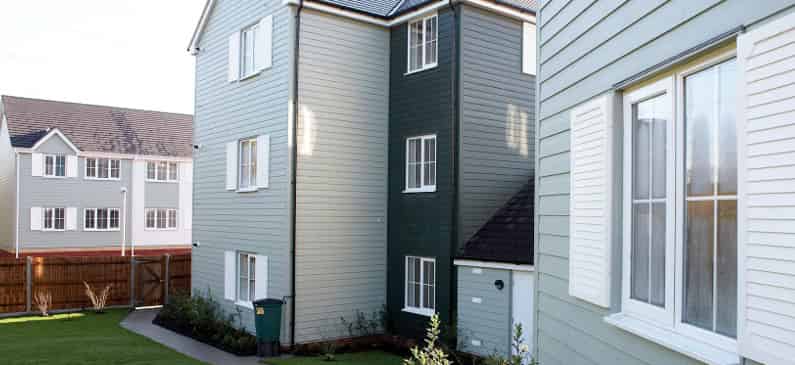 Styling Options
With Inspire, you can get a fully bespoke design experience. Our uPVC windows are fully customisable for your Dinas Powys home, and you can choose almost every aspect to suit you. You can customise the frame colour, handle colour and the glass style to suit your home seamlessly. Not only that, you can alter the opening style of your windows – we offer top-hung, side-hung and more.
Our uPVC windows can be both traditional and modern. We can match existing glass, such as coloured stained glass and bevels, to your brand-new designs. And, to make your home a little more private, you'll have the choice of obscured glass. When you choose Inspire, you'll always get a one-of-a-kind window design. As a result, you can make your home look and feel transformed.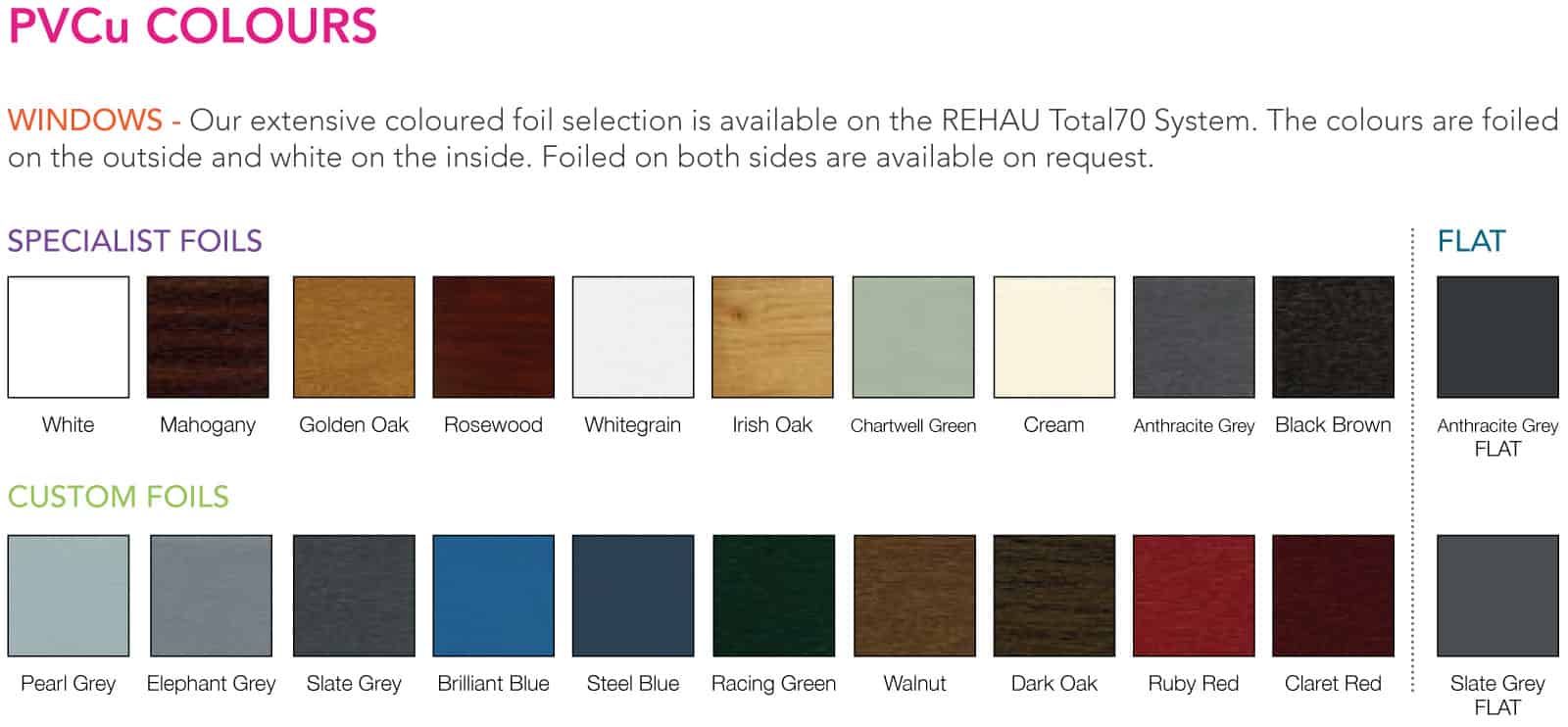 uPVC Windows Prices Dinas Powys
If you'd like to discover more about our uPVC windows for your Dinas Powys home, fill in our online contact form to get in touch with our team.
And, with our online quoting engine, you could design your ideal casement windows in minutes.
We serve customers in Cardiff, Newport, Barry, Bridgend, and many other locations throughout South Wales.
Start Your uPVC Window Quote