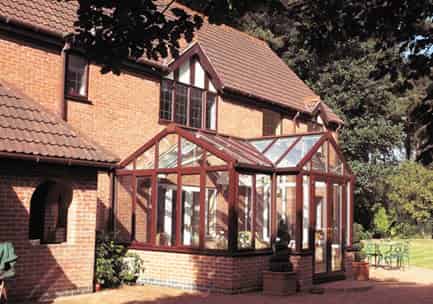 If you're having some work done on your house, you may find that your builders or contractors offer to provide the windows themselves. While this option might seem to convenient to pass up, it's usually better to get your windows from a specialist double glazing company; after all, you wouldn't hire a glazier to build your extension, so why let a builder handle your windows?
Here are a few reasons why double glazing should always be left to the specialists:
'A' Rated Glass – It can be difficult to ensure that your contractors are using good-quality products when they're installing your windows. Quality is everything when it comes to double glazing; you need the best glass you can get if you're keen to save on your energy bills. A reliable double glazing specialist should offer the best glass available ('A' rated, ideally), ensuring maximum insulation and security for your home.
Superior Knowledge – We're not denying that a builder might know a thing or two about working with windows, but if a company's main focus is double glazing then they're almost certain to know more. A bit of specialist knowledge can make all the difference, especially if your project requires something a little out of the ordinary. While builders will most likely provide a very basic double glazing service, window experts will be able to offer a variety of different styles and designs, ranging from casement windows to vertical sliders and even decorative glass features.
Affordability – Concerned that hiring a specialist will be too expensive? Tempted to stick with the builder because it will probably be cheaper? Think again! Specialist double glazing could be a lot more affordable than expected, and any reputable window company will be happy to give you a quote without pressuring you into saying yes. If you can get a no-obligation quote from a double glazing expert, then what have you got to lose?
Here at Inspire Windows, we firmly believe that we are capable of offering a superior service. We know that communication is of the utmost importance; we are based right here in Cardiff, and we are always easy to get hold of. If you're looking for high-quality double glazing in Cardiff or the surrounding area, give us a call on 02920 734573 or email enquiries@inspirewindows.co.uk. We'll give you a no-obligation quote in no time.
https://www.inspirewindows.co.uk/wp-content/uploads/2016/08/image-6.jpg
304
433
Rachael
https://inspirewindows.co.uk/wp-content/uploads/2016/07/Inspire-Logo-300x137.png
Rachael
2016-08-09 13:27:49
2016-08-09 13:27:49
Leave the Double Glazing to the Specialists