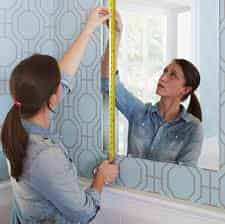 You only need to switch on the television to find an abundance of home improvement programs aimed at women. The trend of 2013 is to be more thrifty and make use of what we have available, rather than splashing out on unique designer pieces to improve our homes. Kirstie Allsopp of Location,Location,Location fame has found great success with sharing her tips on "up cycling" in her latest programme, "Kirstie's homemade Britain". A recent study by build it and home improvement magazine found that 1 in 5 women plan do to some form of home improvements themselves during the upcoming weekend.
With the tough economic climate it is no great surprise that we are all trying to save money. The key to successful home improvements is knowing when to do it yourself and when to get the professionals in. As women we tend to be more interested in how we can improve the look and feel of our home with decorative changes, rather than fixing problems around the house. A selection of the top 5 DIY activities for women includes;
Painting or wallpapering
Regrouting tiles
Hanging a picture or mirror
Cleaning up the garden
Assembling furniture
Women now feel much less daunted by tackling home improvement projects due to the wealth of knowledge available on the internet and the rebranding of many home improvements stores to put more of a focus on decorating as well as home repairs. Website "So Feminine" has a very useful article with basic tips on jobs around the house.
So what jobs should we leave to the professionals? Anything that involves a large financial outlay or specialist skills should be left to those in the know. Plumbing work, electrical upgrades and replacing windows and doorsshould be carried out by reputable companies who can provide knowledge, experience and above all a guaranteeof quality workmanship.
When choosing a company for your home improvements, be sure to check out online reviews, ask for customer references and obtain 3 separate quotes. Don't be tempted to just plump for the cheapest quote, sometimes you really do get what you pay for! Here at Inspire Windows we can offer a wealth of knowledge and experience along with reviews from many of our happy customers. Give us a call on 02920 734573 or visit our website.
https://www.inspirewindows.co.uk/wp-content/uploads/2016/08/image-9.jpg
224
225
Rachael
https://inspirewindows.co.uk/wp-content/uploads/2016/07/Inspire-Logo-300x137.png
Rachael
2016-08-09 13:35:31
2016-08-09 13:35:31
Top 5 Home Improvements for Women- DIY or get the professionals in?