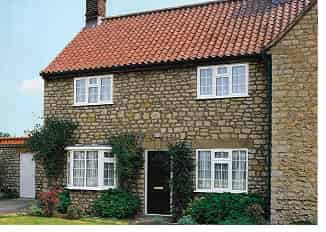 When you've got a job that needs doing, your top priority should be hiring someone that you can rely on. We hear far too much about so-called 'cowboys' in the double glazing industry, and while it's not nearly as bad as it used to be, it's still far too easy to fall prey to shoddy workmanship. It seems like every industry has its share of charlatans – whether it's windows, construction, plumbing, or something else again, a quick Google search never fails to return all kinds of cowboy horror stories.
This is why we believe that local businesses are best when it comes to home improvement. If you live in Newport, for example, a Newport double glazing company will be the most accountable option. Ideally, your chosen double glazing company will have an office nearby – this will make them far easier to get hold of if you discover a problem with the work they've done. One of the most common complaints about dodgy builders is their talent for disappearing off the face of the Earth, but if your window company is headquartered just around the corner, with contact details readily available on the web, then the chances of this happening are greatly reduced.
Also, it is believed that local businesses have a considerably higher approval rating than large, nationwide companies (83% versus 60%). Perhaps this is simply down to the quality of the work, but it's also worth remembering that a small, independent company will generally be far easier to talk to than a big'un.
Of course, it can sometimes be difficult to spot the difference between a cowboy tradesman and a trustworthy local business, but the internet has made it far more difficult for poor workmanship to get by – Facebook pages have been set up to 'name and shame' the cowboy builders, while reputable double glazing companies tend to have contact details, customer reviews, and industry certification plastered all over their websites as reassurance. There are still plenty of pitfalls, but with a little bit of caution, more or less everybody can find someone who will do their job and do it well.
https://www.inspirewindows.co.uk/wp-content/uploads/2016/08/image.jpg
232
326
Rachael
https://inspirewindows.co.uk/wp-content/uploads/2016/07/Inspire-Logo-300x137.png
Rachael
2016-08-09 12:58:48
2022-05-18 14:00:11
Why Local Businesses are Best for Double Glazing